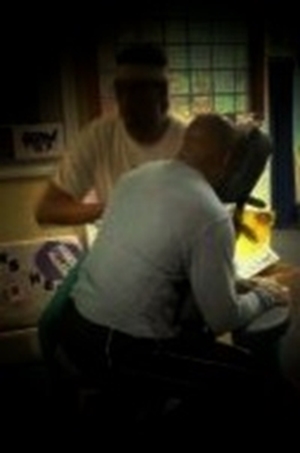 Investing in massage is an investment in your health.
Neck, shoulder, and back issues are among the most common discomforts, largely due to the lifestyle choices we are forced to incorporate into our daily routines. There is relief. Massage Therapy
*Mileage rates may apply
Inquire about available options for introductory individual session rates, Introductory rate is limited to one session/ individual and are not transferrable.
Visit the "Home Page" for a few of the particulars included in your custom session.
*Payment options are limited to credit card or cash only. no personal checks accepted.
Corporate/ Chair massage is offered at a rate of $1/minute session. There is a minimum participant requirement for this service.
*All services are through appointment only.
| Service/Product | Rate | |
| --- | --- | --- |
| 3 NINETY MINUTE CUSTOM SESSIONS PACKAGE | $160 | / each |
| 3 SIXTY MINUTE CUSTOM SESSIONS PACKAGE | $125 | / each |